Key Features
Graphical interface for storing multiple copies of a view. This can be really handy if you want a different view, with unique pool numbers for each song you are programming.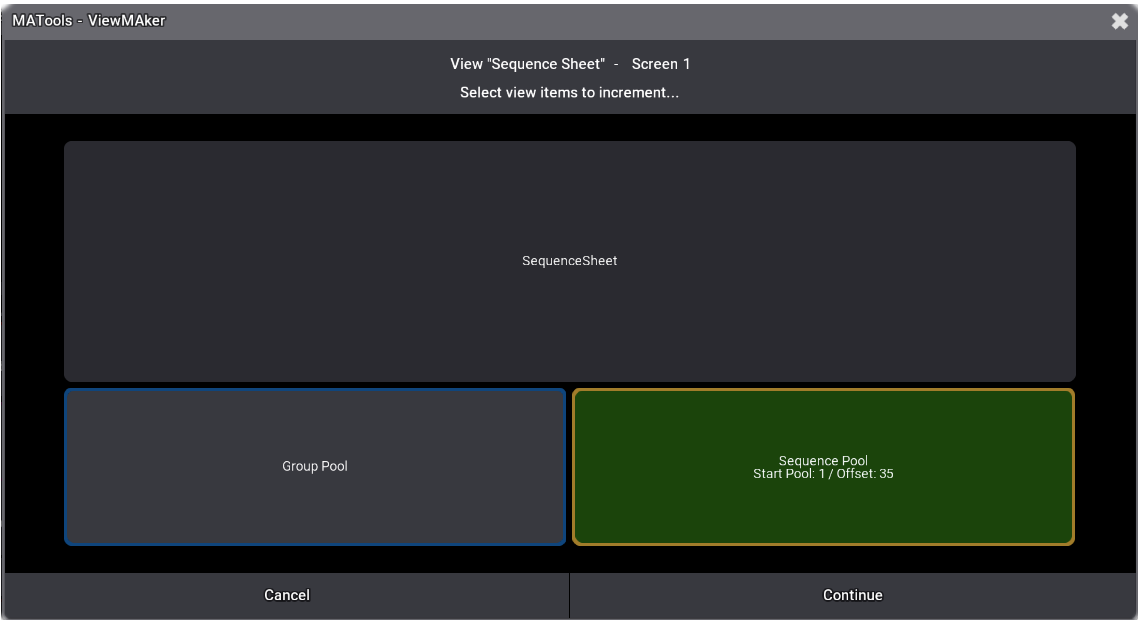 System Requirements
Once Registered, View MAker works from Console, OnPC and OnMac MA3 software.
View MAker requires a USB stick to be used as a license key. Each purchase allows for 2 separate USB sticks to be registered as a key.
Tested using MA3 Version 1.5.2.1 On Console, OnPC and OnMac. This plugin will not run on MA3 versions below 1.5.2.1. For legacy versions of this plugin, please contact us.